Welcome to Collineige
Welcome to the Collineige website, a window on my world. That world is the Chamonix Valley, where I arrived as a keen young skier and traveller… and never quite got round to leaving.
I have raised my family here, and Collineige remains the same small specialist chalet company dealing solely with Chamonix, that it was when I set it up 40 years ago.
I am proud of the collection of ski chalets and apartments I have put together over the years. They include some of the most beautiful properties in Chamonix and its spectacular valley, and the team of chefs we have assembled for our catered chalets is second to none.
I am equally proud of the reputation we have built, for the service we offer. 'Personalised service' is a tourism cliché. With Collineige it means, if you take a holiday with us, we are on the spot to put our local knowledge and contacts at your disposal, and to listen, respond and react to any problem or request without delay.
Why Chamonix? We think the skiing is the best. Famously challenging, if you insist, but there are plenty of gentle runs too. In summer the place is idyllic, and the range of opportunities fans out: hiking, white water rafting, climbing, golf, mountain biking… against the stunning backdrop of Mont Blanc. And we are only 70 minutes' drive from Geneva. If you haven't tried Chamonix, you certainly should.
Please browse the website to see what we have to offer, and if you have any questions do get in touch. I will make it my business to respond, without delay.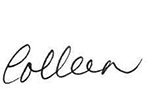 Colleen Olianti
Founder, Collineige
Collineige is a partner of a wonderful spa in Chamonix, QC Terme,