Chamonix is not short on things to do as this stunning area is by no means just a ski resort, it's a bustling Alpine town and commune with a long and fascinating history.... For this reason not all our winter visitors are skiers or snowboarders, some come just to experience that winter wonderland feeling, and to explore the town with its multitude of shops, restaurants, museums, sports centre, casino, cinema and so on.
Here we have picked out some more unusual outdoor activities that might appeal...
A bespoke Photo Walk tour withTeresa Kaufman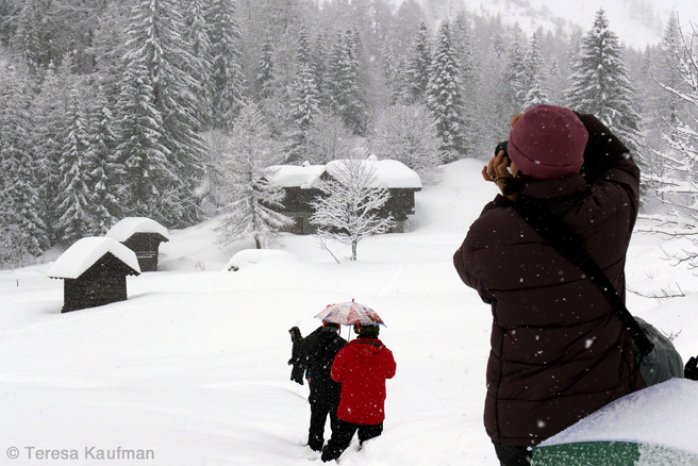 Available every Tuesday and Thursday
Teresa's Photo Walks
open the way for world travellers and photography buffs to discover and capture the authentic atmosphere of traditional life and scenery in the mountains.
Treasure Hunts in Les Houches
In Les Houches they've developed a local version of the French reality game show Koh-Lanta – what we know as Survivor. Called locally Snow-Lanta or Snow-vivor it comes in the form of a
Treasure Hunt
every Thursday. Designed for children it is in French, so for those English speaking children and teens who speak some of the language or are studying French at school this could be a useful exercise! It is fairly simple we are told!... For the French of course no problem at all.
Skate under the stars in Vallorcine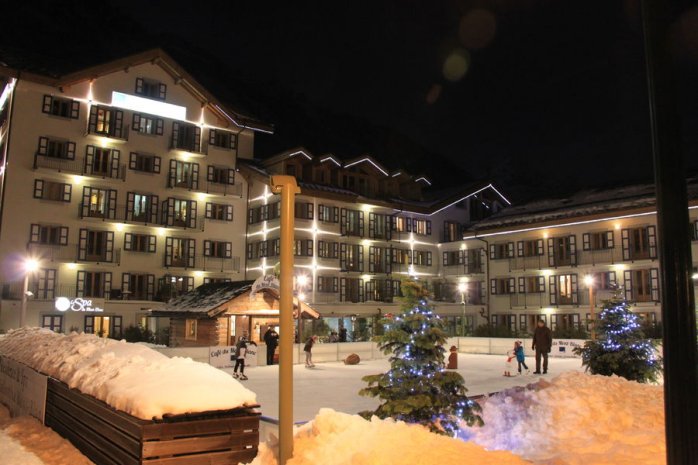 A short trip up the valley by train or car will take you to the pretty village of Vallorcine. Here you will find an outdoor ice rink beside the Residence Vallorcine, and after a skate why not pamper yourselves at the spa.
Or better still - at the Emosson Dam (not for the faint hearted!)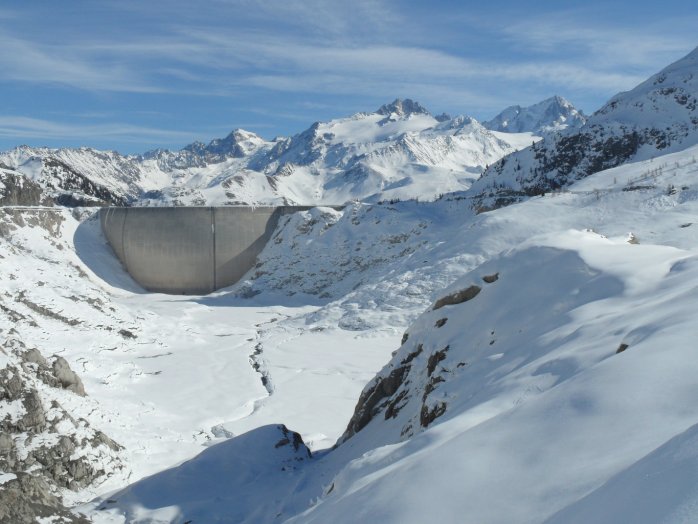 You may like to try skating here instead (it can be done!)
The opening scene of GoldenEye was filmed as James Bond bungee jumps off the dam - watch this!!
Take the Mont Blanc Express towards Martigny and disembark at Chatelard. In the summer months (20 May - 22 October) you can get to the top of the dam via a three stage lift system, starting with a very steep funicular.
And if that's not enough for you, you can always jump off the mountain…with an expert guide
There's nothing like a bird's eye view of all this, so if you are prepared to take that leap why not have a go at paragliding??!!