There is nothing better than dining outside to get the best of the views and the true ambience of Chamonix, and especially in the summer months. Here are some of our favourite restaurants and cafés, with a price range to suit everyone - from those on a budget through to those wishing to splash out!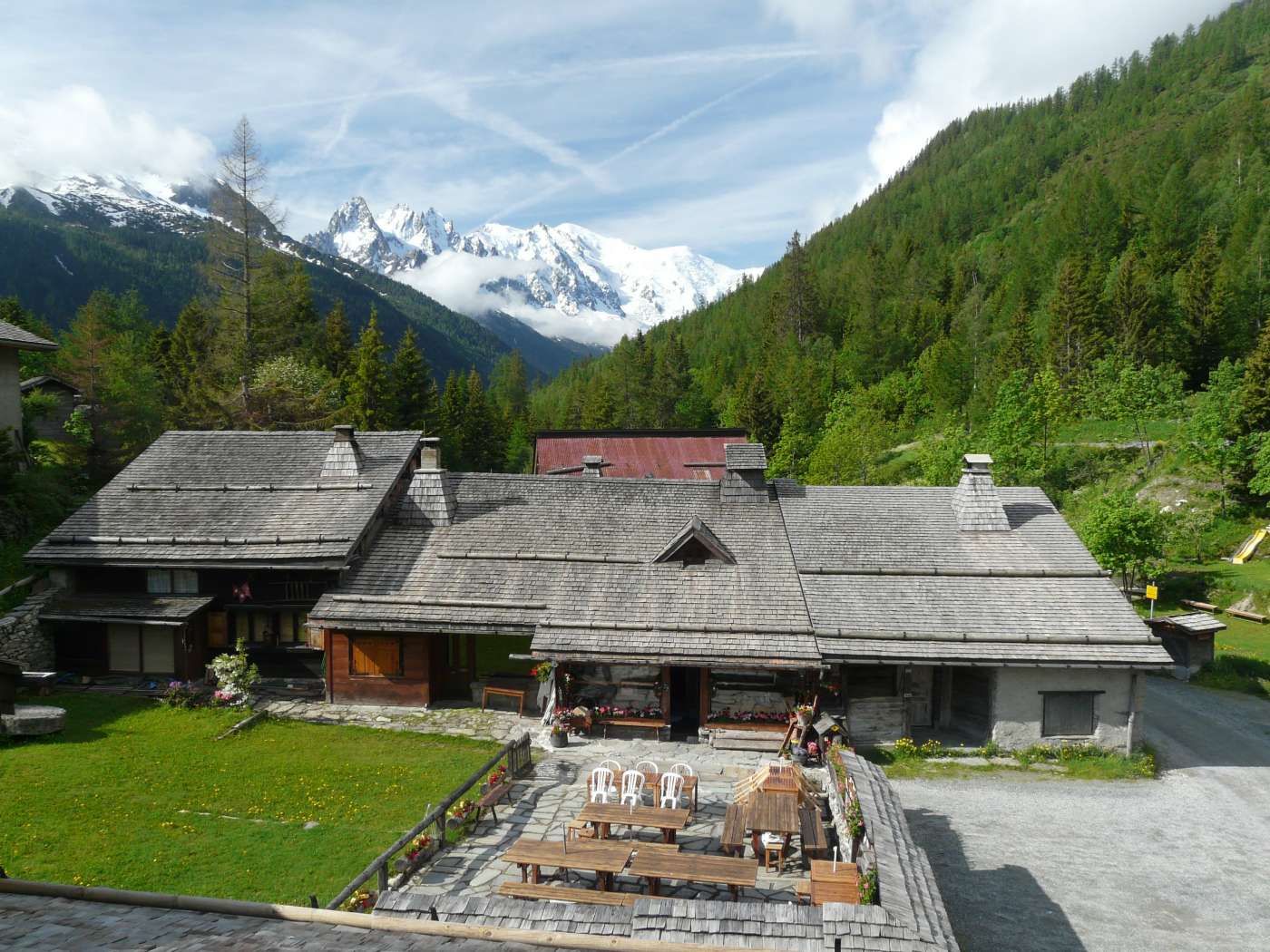 LA BOERNE
La Boerne -You will find a warm welcome at this refuge at the top of the valley at Trélechamps, not far from Le Tour. Stunning views and simple, delicious Savoyard dishes. A sunny spot, open in the summer months for lunches.
+33 (0)4 50 54 05 14
For fans of cheese La Crèmerie du Glacier will be your Mecca. A characterful wooden cabin down in the valley near Argentière, the menu features croutes and fondues made with the local cheeses. There are many other traditional dishes too, all delicious. Plenty of seating outside.
+33 (0) 4 50 54 07 52
The Refuge or Buvette du Chapeau (see top image) is situated above a rocky ravine which held the Mer de Glace before it retreated, this very picturesque spot is a 5.3km hike from the station at Les Tines or 2 km hike from the car park at Le Lavancher. Wonderful views and delicious food awaits you, and if you like a tarte with your coffee this is definitely the place to be. Open in summer months for refreshments and simple lunches, and occasional evening meals if booked ahead.
+33 (0)6 10 77 59 01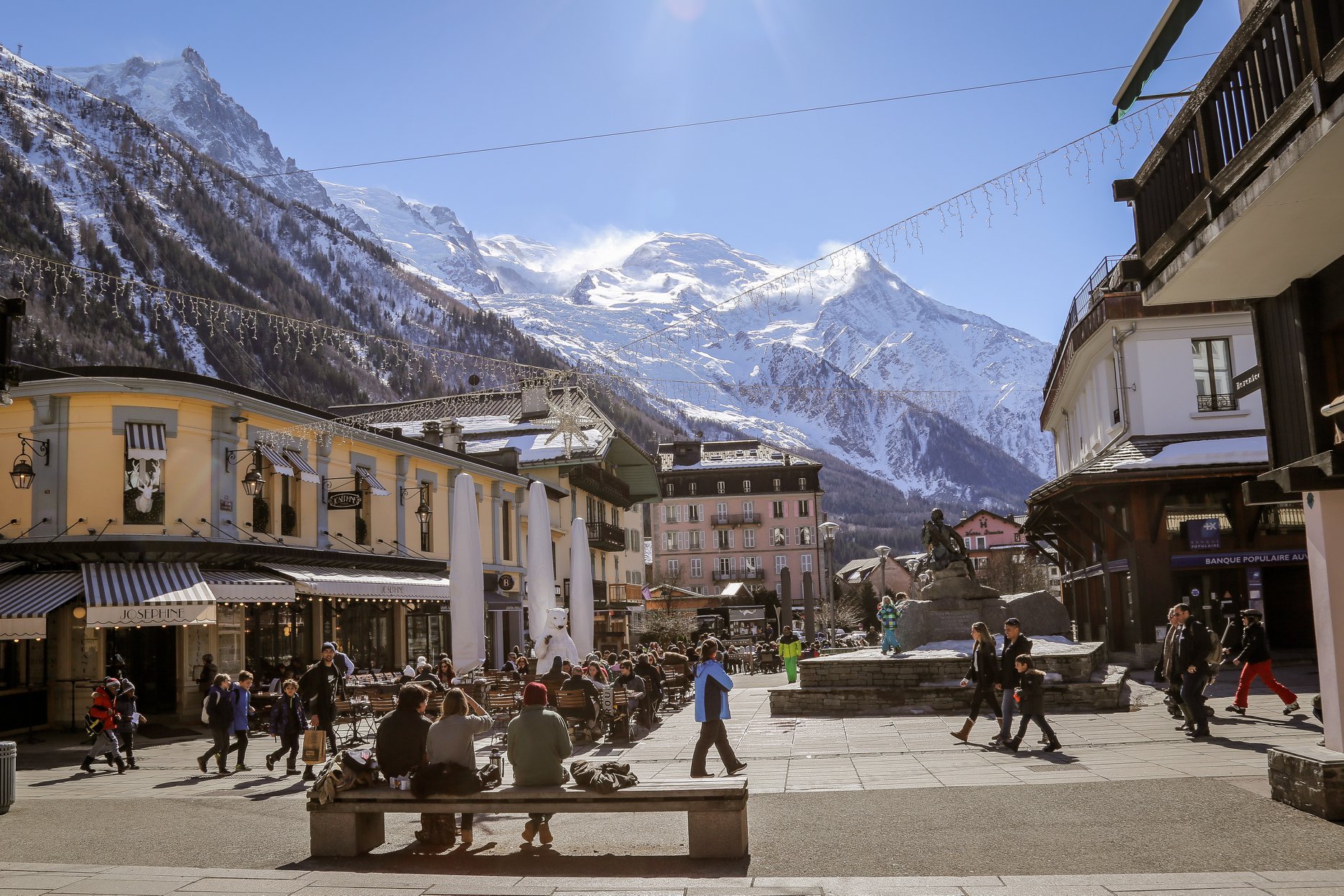 CHAMONIX CENTRE
If you are in the heart of Chamonix and want to eat outside there is plenty of choice. A firm favourite of ours is La Fine Bouche. A friendly family run restaurant with outside seating it serves fresh and traditional Savoyard dishes.
tel:+33 (0)4 50 21 10 63
Otherwise head to Place Balmat, there are many restaurants with outside seating around this central area of Chamonix and along the roads leading up to it.
If you are a golfer then the Cabane des Praz is the place for you – on the edge of the golf course it has a lovely outdoor terrace with views of Mont Blanc. Delicious food.
+33(0)4 50 53 23 27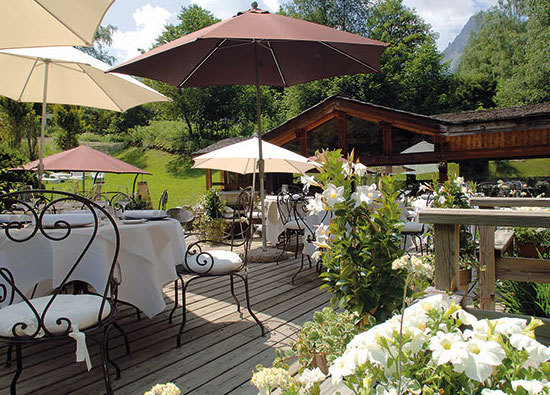 ROSEBUD RESTAURANT
10 minutes drive from Chamonix you will find the Rosebud Restaurant at the Hotel Jeu de Paume, Le Lavancher. Wonderful views from this tranquil spot, and a fabulous menu.
+33(0)4 50 54 03 76
Returning close to the centre of Chamonix again - one of the top restaurants and with a Michelin star is the Albert 1er Restaurant. It has a beautiful garden where, in the summer months, it offers a 92 euro lunch menu on most Saturdays (2023). The hotel's other restaurant, the wonderful Maison Carrier also has outdoor seating on a very pleasant terrace.
:+33 (0)4 50 53 05 09 (Albert 1er) and + 33 (0)4 50 53 00 03 (Maison Carrier)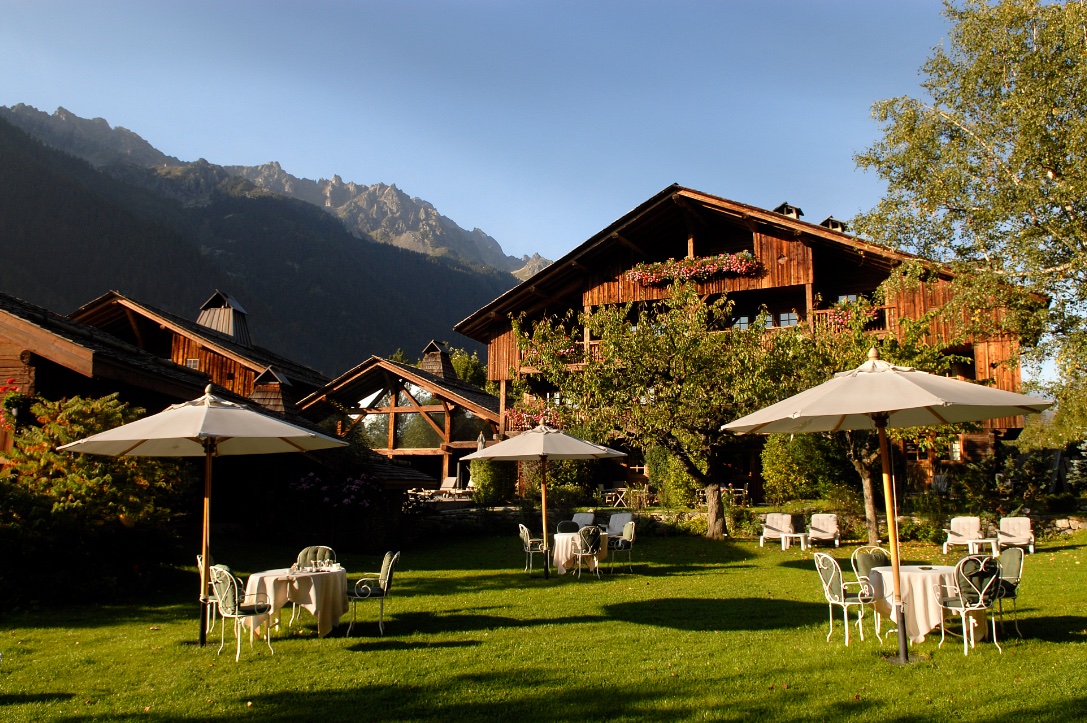 ALBERT 1ER