FeBREWary: Destination beer in Chamonix
It's the last week of February and you deserve some froth to top off your ski days! As more sun reveals itself, more beers are being poured in the Chamonix valley. A tall crafty cold one may be waiting for you in the town centre at the bars recommended below. Or, alternatively, they could be waiting for you in your chalet fridge if you order local craft beers as part of your catered chalet stay with Collineige.
Best Beer & Brew Bars in Chamonix
Since 2002, the premiere Micro Brasserie de Chamonix has been serving up locally brewed beer. As you take in the cosy Canadian alpine atmosphere you can even see the giant vats themselves, directly behind the bar. Your beer can't be fresher than that! Try their red or "rousse" beer which is a Collineige staff favourite. The MBC is just 2 minutes walk from Chalet Valhalla and also boasts half price chicken wings on Mondays to accompany your drinks.
The birth of Le Solerey followed "creative differences" between the founders of MBC. One of the key talents of the original brasserie of Chamonix went out on his own to add his own flavour to the local beer scene. This bar and restaurant has the feel of a luxuriously converted barn but is also homely in nature from the menu to the comforting beer on tap (also an exclusive brew made locally). Le Solerey is located in Les Houches next to the "Patinoire des Houches" village ice-rink.
This bar and restaurant located in Chamonix Sud does not make any of their own beer but does host an array of craft beers, including brews from the local region. Check out their impressive offering of canned beers, perfect for slipping into your pre-ski pocket for a chairlift "cheers"!
The Big Mountain Brewing Company began as a craft brewery located in Chamonix in Haute-Savoie, they have now expanded their business, and accolades, to include a bar in Chamonix centre. They are known for fruity full flavoured artisinal beers and also offer a canned version of most styles. Find their bar opposite our next suggestion: the Beer O'clock.
The concept of Beer O'clock is not to limit yourself to one style or flavour of beer by ordering at a bar…but to charge up a special card with your beer budget and serve yourself with as much or as little as you like from the many tap beers on site. Located on Rue Ravanel le Rouge, near "Cha Cha Cha" the best local wine spot, this "help yourself" beer story writes its own success!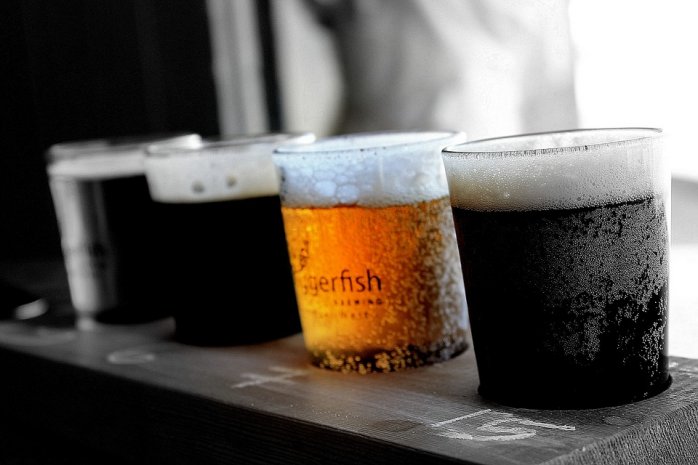 "In House" Beer
Is getting home from a day on the slopes and opening your fridge to a fresh cold beer just what the doctor ordered? No, it's what Collineige ordered from our friend at Le Verre Gourmand. If craft beers are your "cup of tea" make sure that you inform your chef or chalet staff to have it for you at the Collineige catered chalet you have booked. Choose from the top tips of our contact Jasmin Spence:
"Sapaudia is an Alpine microbrewery taking its name from the Latin for ¨le Pays des Sapins", more widely known as the Savoie. Since its beginnings in November 2018, the brewery's central location in the Tarentaise Valley facilitates the supply of innovative, cleanly-brewed & hop-forward craft beers to the world's three largest ski areas and well beyond." Lost In The Woods - Dry-hopped to high hell with dependably mind-blowing Citra hops for a whack of grapefruit and lime on the nose for starters; filtered through fresh fir needles for a subtle conifer resin finish... everything in-between is pure refreshment. If ever one beer could deliver summer in a glass, Lost In The Woods would be it."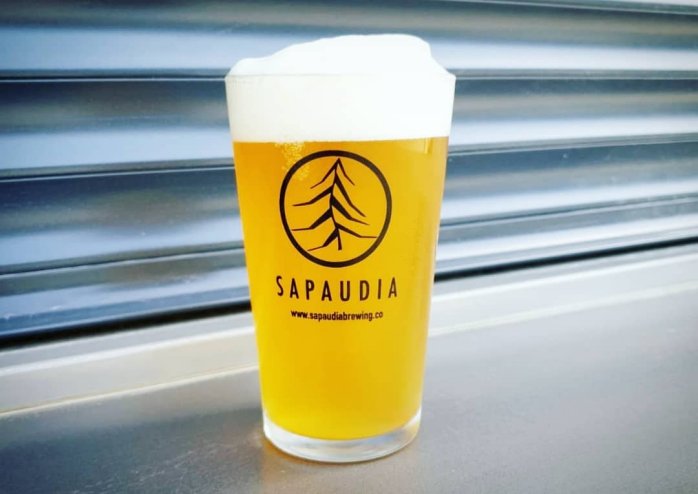 Brasserie Galibier (Valloire Savoie)
"In the heart of the French Alps at 1450m altitude, the Galibier Brewery is the highest brewery in France. Far from the bustle of the world it enjoys a serenity that gives their brewers the breathing space to produce exceptional beer."
"In the rolling hills to the west of Annecy Emmanuel Veyrat brews the beers that he is so passionate about. Self-taught, he is free to express his moods and desires to brew generously rich beers using his unique know-how.
Veyrat's approach to brewing is a breath of fresh air for the French craft brewing scene. Daring but intelligent, the beers of Veyrat push the boundaries, reinvent genres and all the while respect tradition and artisan values. La Tikal Rousse beer is an example of how Veyrat takes an established style and drags it into the 21st Century."
About our supplier Le Verre Gourmand
Le Verre Gourmand is a wine, craft beer and gin merchant based in Passy, a town situated just down the valley from Chamonix. They distribute delicious drinks across Europe, with the French/Swiss Alps being their main area of focus. They make it their mission to source the best wines, beers and gins available in France and are proud to work with a range of independent breweries, some of which operate very close to home!
Green Beer?
Le Verre Gourmand recently launched an exciting project - OFFSET - Carbon Neutral Lager. They've teamed up with One Tree at a Time with the goal of redefining responsible drinking. Check out their own blog for more information on this exciting venture: https://lvgfrance.com/offset/