Summer 2020 in Chamonix has truly been a fun and relaxing one! As you well know, in summer, Chamonix is an alpine wonderland of mountain trails, traditional villages and glistening glaciers. It has been a veritable playground for summer hiking, biking, trail running, paragliding, rafting, climbing, mountaineering, ice climbing, high altitude skiing, crystal hunting and much more.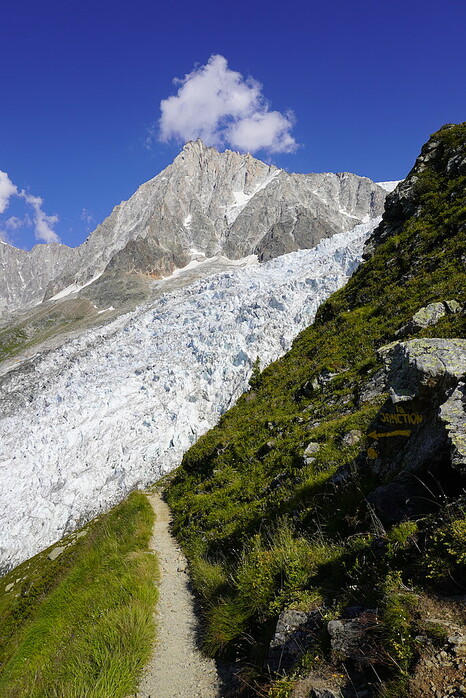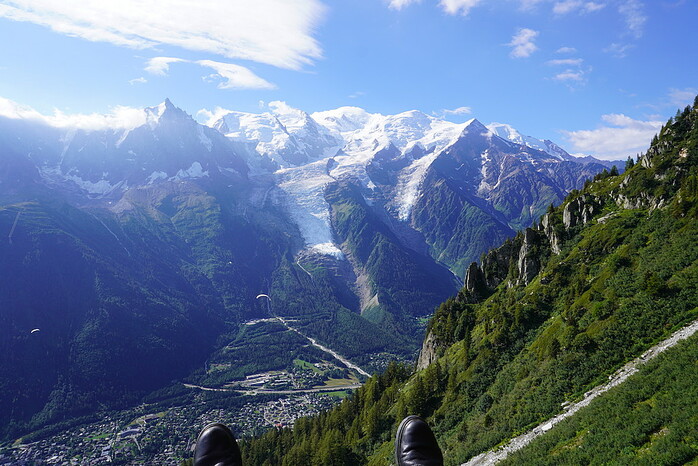 Chamonix and the surrounding villages had plenty going on! Bars and restaurants were open, with fantastic food devoured on their many scenic terraces. There were a few local events that took place outdoors with a lively atmosphere. Social distancing was applied and people walking on the main street of Chamonix as well as in shops, bars restaurants had to wear masks (unless seated).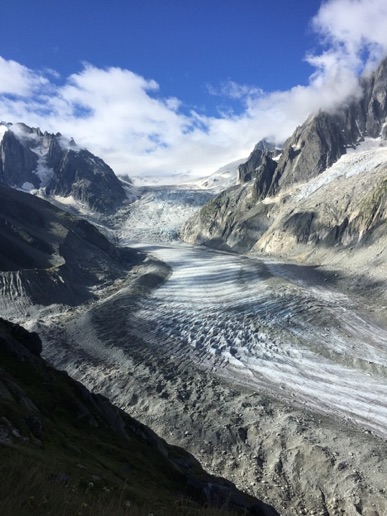 Exploring the mountains, standing tall and surpassing our wildest imagination, was a blissful experience to all the mountaineers that stayed with Collineige this summer. Most mountain huts were open, welcoming generally less people in the hut per night to respect Covid-19 restrictions.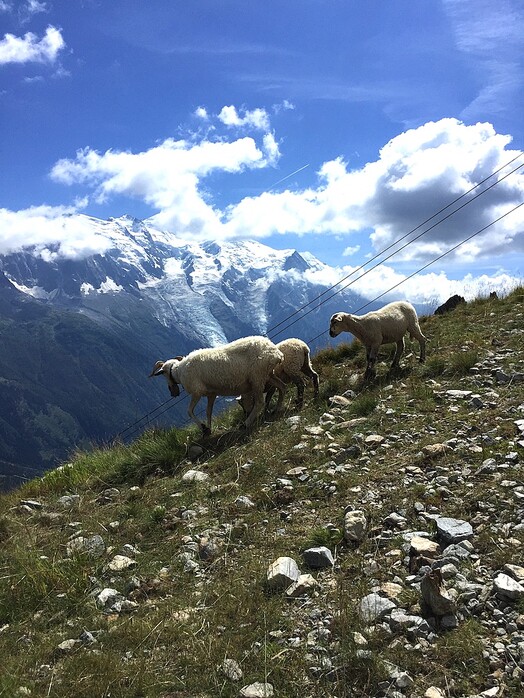 To replace the famous UTMB race, cancelled due to Covid-19, 'UTMB for the Planet' was launched this summer. The initiative invited runners around the world to participate in four virtual races. The objective was twofold: to reconcile trail running activities with environmental issues and to open the event to the outside world. The figures are impressive: more than 17,385 participants of over 106 different nationalities joined one of the 4 virtual races. I couldn't resist the UTMB challenge and decided, since I was lucky enough to be in Chamonix at the time, to run the route anyway. Here is a picture of my shoes and legs taking a break!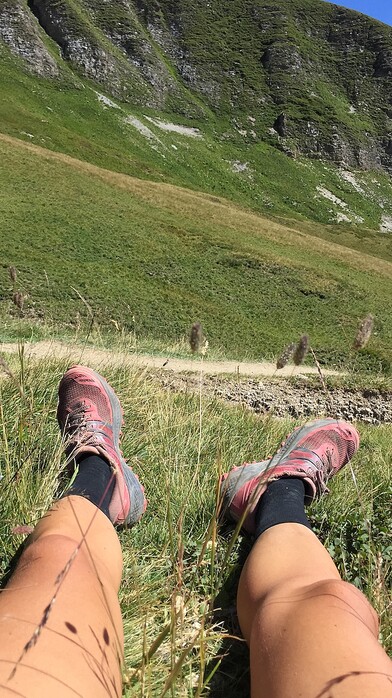 This summer, Collineige hosted a fabulous wedding at our flagship chalet, Chalet Valhalla, right in the centre of Chamonix! The wedding festivities was definitely a highlights this year. Collineige is thrilled to announce that we have another wedding lined up for next weekend in one of our chalets so make sure to look out for some pictures on our Facebook and Instagram @Collineige_Chamonix accounts.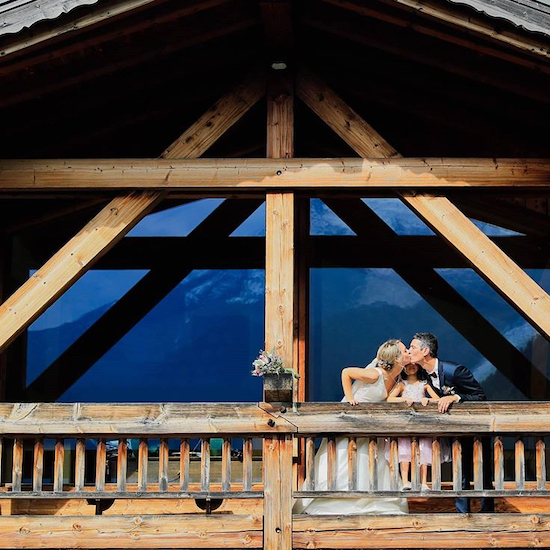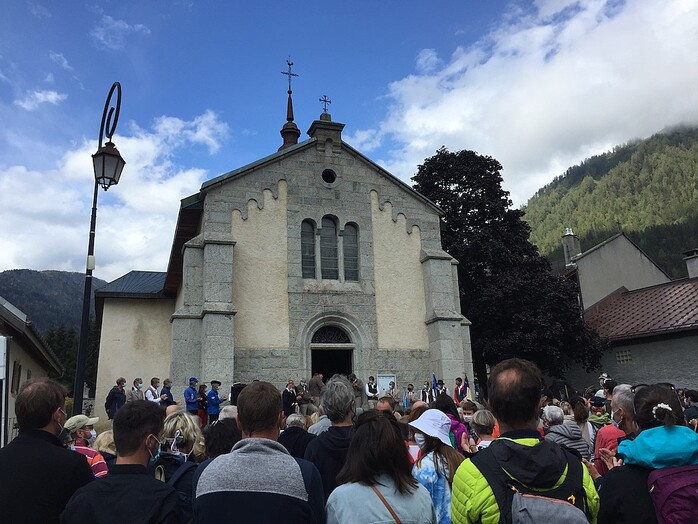 Like every year, the 'Compagnie des Guides de Chamonix' (French for mountain guide bureau) held its 96th 'Fete des Guides' between the 12th – 15th of August 2020. Locals and tourists joined this fabulous annual event which celebrates the history and service of these amazing mountain guide men and women of Chamonix.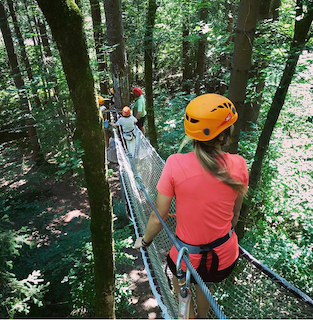 Last but not least, many mini mountaineers, families and friends enjoyed the 'Gaillands Adventure Park' where they climbed through trees and slid down zip lines over the Gaillands Lake. To most, this was a cherry on top of their vacation.