With local lock-down officially coming to an end as of December 15th, getting out into the open alpine air is essential. Make the most of daylight hours with some organization and special expertise direct from the Collineige team below!
Chamonix Mont Blanc is the heart of mountain adventure in the French Alps and the perfect getaway for busy families or couples to make new traditions this Christmas.
12. Christmas CONFIRMED for 2020...let's decorate and "cheers"!
Christmas has been "confirmed" by the French Government with some limitations(see here), but no limitations on where you can celebrate!
This means open borders between regions in France, and the deconfinement of the local population. There will however be an 8pm curfew, meaning your evening drinking and being merry should most certainly take place by the chalet fire....BUT the curfew will be lifted on December 24th, to make the most of Christmas traditions in the current circumstances! Finally, you can show off and share your fireplace, which perhaps you lovingly decorated as a family.
You can also share a wine, enjoying the large open living spacing and seating areas that are part and parcel of luxury chalet life, to ensure appropriate distancing remains a factor of your celebrations. Barbara recommends her favourite drop from the Cap-Horn Restaurant Chamonix Châteauneuf du Pape "Mont Redon" 2009 (see their wine list for take-away options here) and for your jolly decorations Cocktail Scandinavia or Sabine Masson Fleuriste.
...As the French say when doing a toast "santé", health!
11. Discovering the Frozen Lakes of Chamonix Blanc
As you may have seen on our facebook page the alpine lakes are already frozen over: Some may have taken to skating on them, whilst others will simply want to appreciate their natural beauty. Due to the amount of fresh snow we've had you can access the alpine lakes on cross country skis (by skinning), or by snow shoeing. Jean-Marie recommends you hire a guide to make sure you find them safely, and he is available to take you himself with plenty more stories to tell.
Take a look at what adventure may be in store, as seen on the French national news: Tristan Shu Photographie


10. Drive to Plaine Joux these Christmas holidays 2020
Another famous alpine lake in the region is "Lac Vert", this lake is found on the "Plaine Joux" plateau high above the Passy Valley. You can access the area by car where you'll be greeted by a children's play area (baby ski school) and charming chalet. it is an hour's return trip, back to your car. This area is also famous for its easy (no lift required) access to Parapenting, and is a favourite view point and family fun spot for Kirsteen's young family. Enquire here about a parapente flight from Plaine Joux…
9. Indoor Climbing in Les Houches to warm up your winter 2020
The indoor climbing Gym in Les Houches has been given the greenlight to open and is the perfect destination to stretch away the city stress. On bad weather days, when you can't get out into the mountains, you can exercise your right to adventure by scaling the walls here. You don't need to be an expert, there are routes for every level and all the equipment can be rented on site. Sporty Camille recommends the indoor climbing gym to work out those often overlooked muscles that kept our ancestors hanging in trees. Read more about her alpine climbing and crystal hunting adventure here.
8. Don't forget the Saturday Markets – Place du Mont Blanc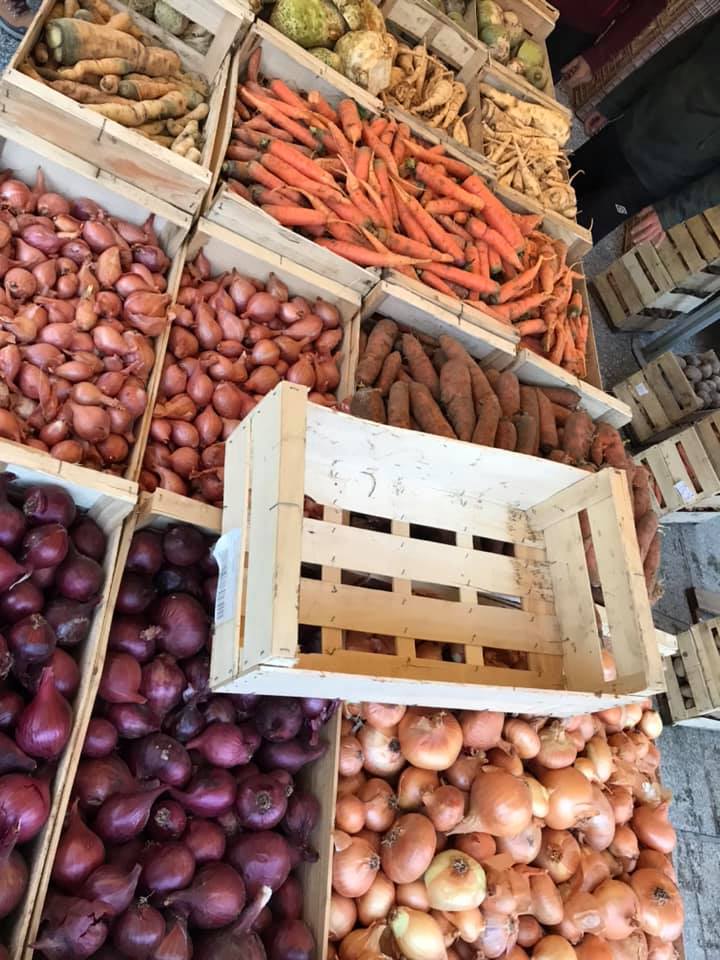 The Government may have temporarily shut down the Chamonix ski lifts, but it could never shut down Chamonix's open market. The Market of Chamonix takes place every Saturday morning between 8am and midday and is a must for any visitor.
Colleen recommends the roast chicken and potatoes available to fill up your tummy of course the beautiful fresh flowers to brighten up your weekend.
7. Shop local this Christmas
....and discover what's new in Chamonix centre
At the markets you will discover some interesting local artisans, but they aren't the only ones based in Chamonix. Along the main street, rue du Docteur Paccard, there are a number of establishments where you can buy locally made products. You may even find some second hand local craft items at the fun and friendly "After-ski" shop!
Opening soon is "Shouka", an artisan cafe and chocolatier offering freshly roasted coffee and tastings, everything is made on site. This is located in the old premises of Choucas, a true Chamoniard haunt, 206 rue du Docteur Paccard. Anne-Marie also recommends the "classic" Ancey artisan chocolate shop for local chocolate lovers:
6. Degustation of local cuisine
While restaurants and bars remain closed in France, all your favorites remain available. William, Colleen's son, was a chef at the Albert 1ier – Maison Carrier, one of the best restaurants in Chamonix and certainly the most celebrated with 3 Michelin stars. He also recommends the menu at Beurre Noisette (07 62 90 27 27) who will deliever directly to your door from Thursday through to Sunday (delivery cost 7€ maximum). They offer entrée + plat + dessert for 24€. If you prefer to go out, he recommends a walk to "Le Shack" where most weekends you can find Phil from the Savoie Faire in his retro Citroen food truck serving delicious take away dishes!
OR!
Hire an in house Chef...we have many local contacts to find the right chef for your tastes!
It's not a Chamonix New Year without lobster cooling in the window of your Chalet...
5. Ice Climbing
Last year Kirsteen tried Ice Climbing for the first time and discovered this thrilling activity is more accessible than at first glance. If you have some experience in climbing (know how to tie a figure-eight knot, can belay and descend in the correct position) this could be the winter to give it a go:
4. Ski Randonnée
It's been made very clear by French Government interior ministers that ski resorts remain open, only the ski lifts have not been permitted to open. Despite some misconceptions in the press, skiing is unequivocally still on the menu in Chamonix…you'll just need to be a little more motivated to do it! Firstly, you will need to hire a guide…Jean-Marie has been clear in his recommendations to Collineige, that if you're ever skiing off-piste you must hire a guide to ensure your safety. Camille, Colleen's daughter, is a ski-instructor and expert ski touring guide; she reccomends hiking all the way to the swiss border as seen below:
Ski touring, sometimes known as "skinning", is the practice of hiking uphill with your skis attached to your feet; in order to get traction, you need to clip a special type of "skin" to the base of your skis. Today this skin in synthetic but in previous times may have been seal skin, which is why you may hear some French locals referring to the "peau de foque". Of course, if you prefer snowboarding this practice is known as split-boarding.
3. Ski du Fond – Nordic Ski (Bois du Bouchet)
Another type of skiing, not reliant on ski lifts, is of course cross country or Nordic skiing, known in France as "Ski du Fond". As you can see in this post from the local mairie, all systems are go with some equipment upgrades: The Bois du Bouchet is found very near to Chalet Valhalla and we all recommend that you hire your skis close by from the endearing Philippe at Intersport Nord.
The Bois du Bouchet loop is a beginner loop that is also easy on the knees, recommended by Marie, Colleen's daughter, who is currently recovering from knee and ankle surgery. However, it is far from the only route in the valley, discover more here:
2. Raquette – Snow-shoeing
Tennis racquets for your feet? Almost…snow-shoes allow your weight to be distributed more evenly on the soft snowy surfaces you will find during your forest or mountain hikes in Chamonix Mont Blanc. A guided snow shoe hike will let you discover landscapes and stunning views which are normally impossible to access in winter wearing regular footwear (which would leave you stuck and cold in sinking snow holes). Enquire with Colleige about booking a guide to discover the best of Chamonix snow-shoeing, to suit your specific dates/stay/ability. For sporty guests Liz recommends departing from the Vallorcine SNCF train station car park toward a magnificent view point known as the Saix Blancs. This lovely (but steep) forest track will lead you up roughly 2km of terrain before you reach the view point and loop back around to return down the same chemin. It is the second loop shown here.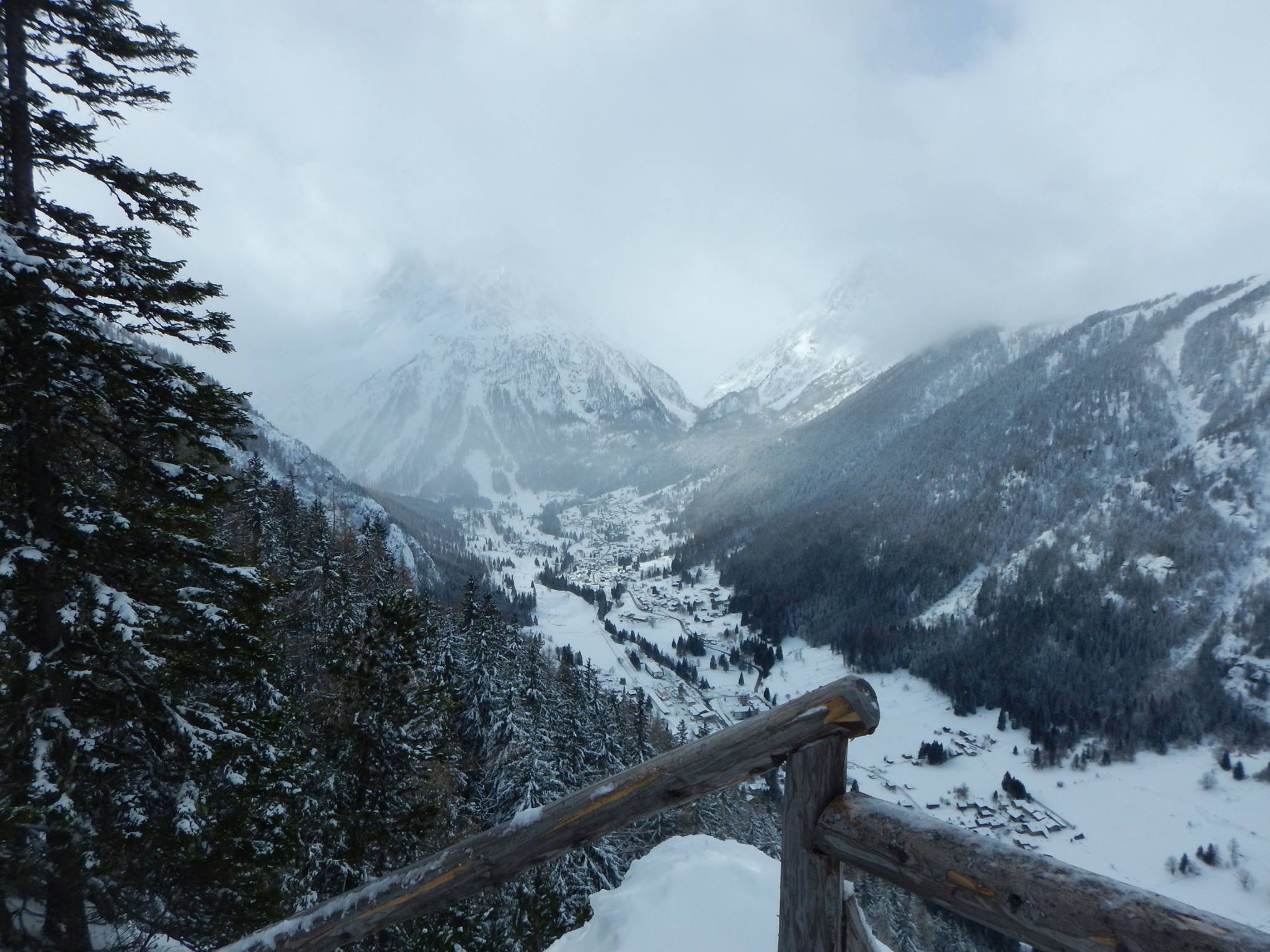 1. Family tobogganing
That's right our number 1 activity that doesn't require ski lifts is just sitting down on a piece of wood or plastic and letting gravity take its toll! Of course, all this in the most beautiful winter-wonderland settings, easily accessed from our rental properties. We recommend tobogganing at: Bois du Bouchet, Chamonix: behind the tourist office, Vallorcine: Piste de Luge des Chavants, Les Houches Click here for more ideas with Mont Blanc Family Fun
And naturally, there is also the "man-made" luge structure at Les Planards standing by...
BONUS SUGGESTION: 2020 Fireside chess in Chamonix for Christmas
"The Queens Gambit" is a Netflix show that debuted as the most watched original Netflix series in recent weeks. It follows a young chess prodigy in her career as a female chess champion in a male dominated realm. It has inspired women the world over, including Kirsteen, our social media whizz, to pick up the game. She recommends watching the series on the free Netflix available in our chalets, and learning (or improving your) chess skills this Christmas. We can provide a fantastic fireside setting and the chess board of course. All you need to bring are your wits and some cozy socks!
Chalet Valhalla has a lovely chess spot ready...(perfect with a botttle of bubbles!)